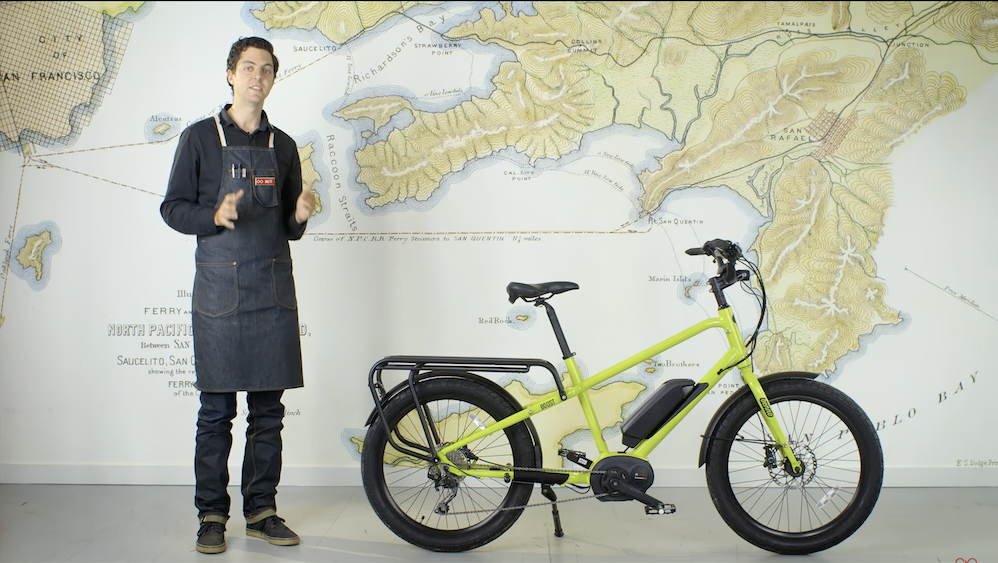 VIDEO REVIEW
OUR TAKE: THE BENNO BOOST
Especially useful bikes have often been big and heavy. The Benno Boost takes a new tack, bringing fantastic utility in a nimble, fun and stylish package.
ABOUT THIS BIKE
BOOST FEATURES
SPEED
High
Battery Range
High
Optional Upgrade
A UTILITY BIKE WITH CURB APPEAL
The Benno Boost brings fantastic utility in a nimble, fun and stylish package. All Boost models are available in high-step or low-step frame versions, and in multiple colors. Carrying kids and cargo never looked so good!
LIGHTS, FENDERS, RACKS, ACTION!
The Benno Boost comes standard with front and rear Supernova lighting, sturdy alloy fenders, and a high-load rear cargo rack designed for life's adventures today and in the future.
RIDES LIKE A DREAM
Comfortable, upright, and responsive - thanks in part to unique 24"" balloon tires, a sturdy aluminum frame, and a slick cruiser handlebar.
Two Frame Styles and Many Colors
The Boost comes in a standard frame and low-step. Then choose from machine blue, bone gray, neon orange, and anthracite gray.
OPTIONS ABOUND
Benno designed cargo bags pair perfectly with the included rear utility rack. An optional front tray + bag will extend your cargo capacity even further. Attach up to two Yepp child seats.. Add passenger rails for young passengers, or a half rail for older passengers!
Subheading
Talk about your brand
BennoBoost