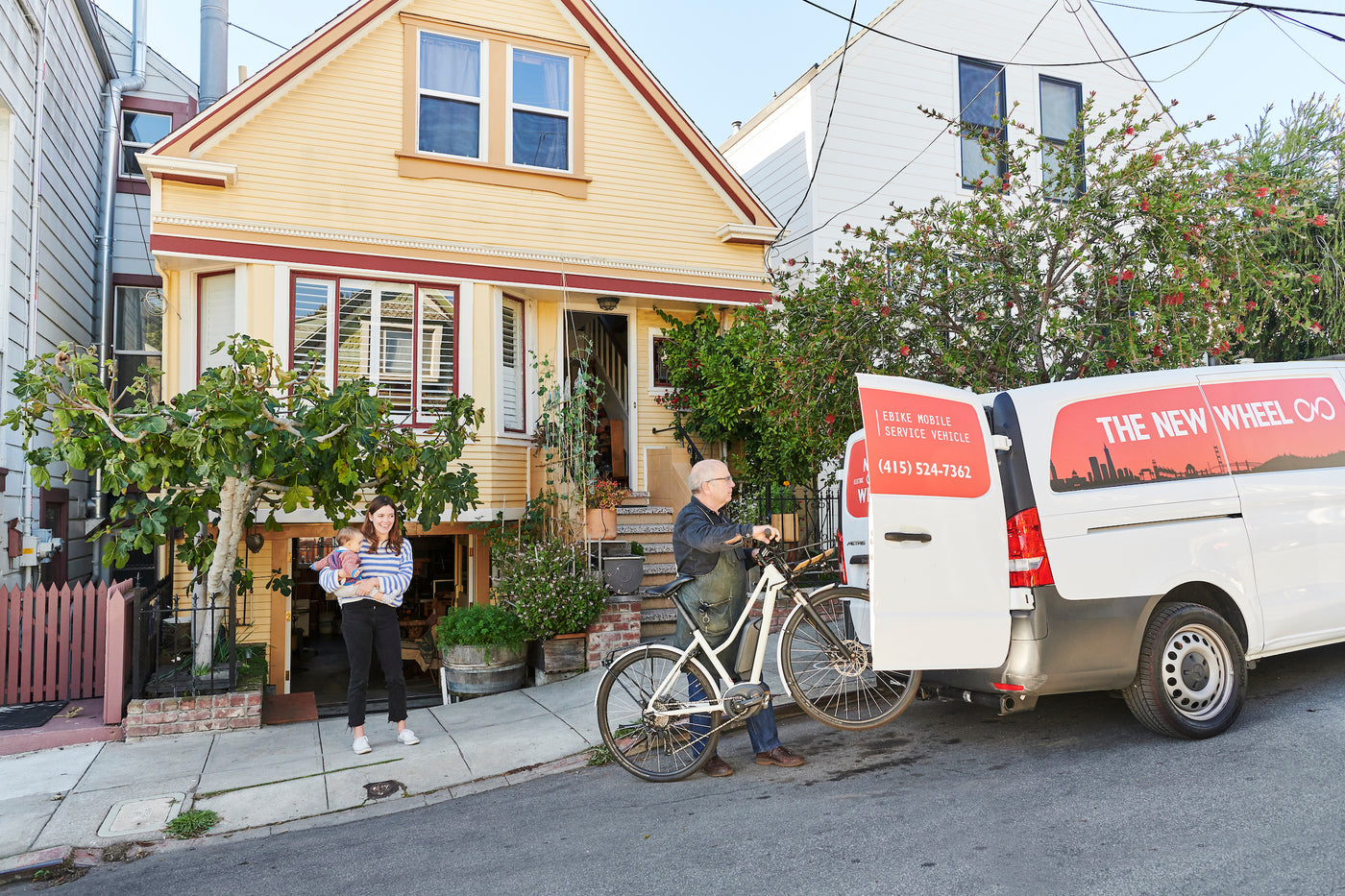 We'll Meet you
Our mobile service option makes it easy and convenient for you when your ebike needs tuning or repair. Simply schedule an appointment at a convenient time and we will transport your bicycle to our dedicated Service Center. Choose to have your bicycle delivered back to one of our shops, or we can deliver it back to your home or office.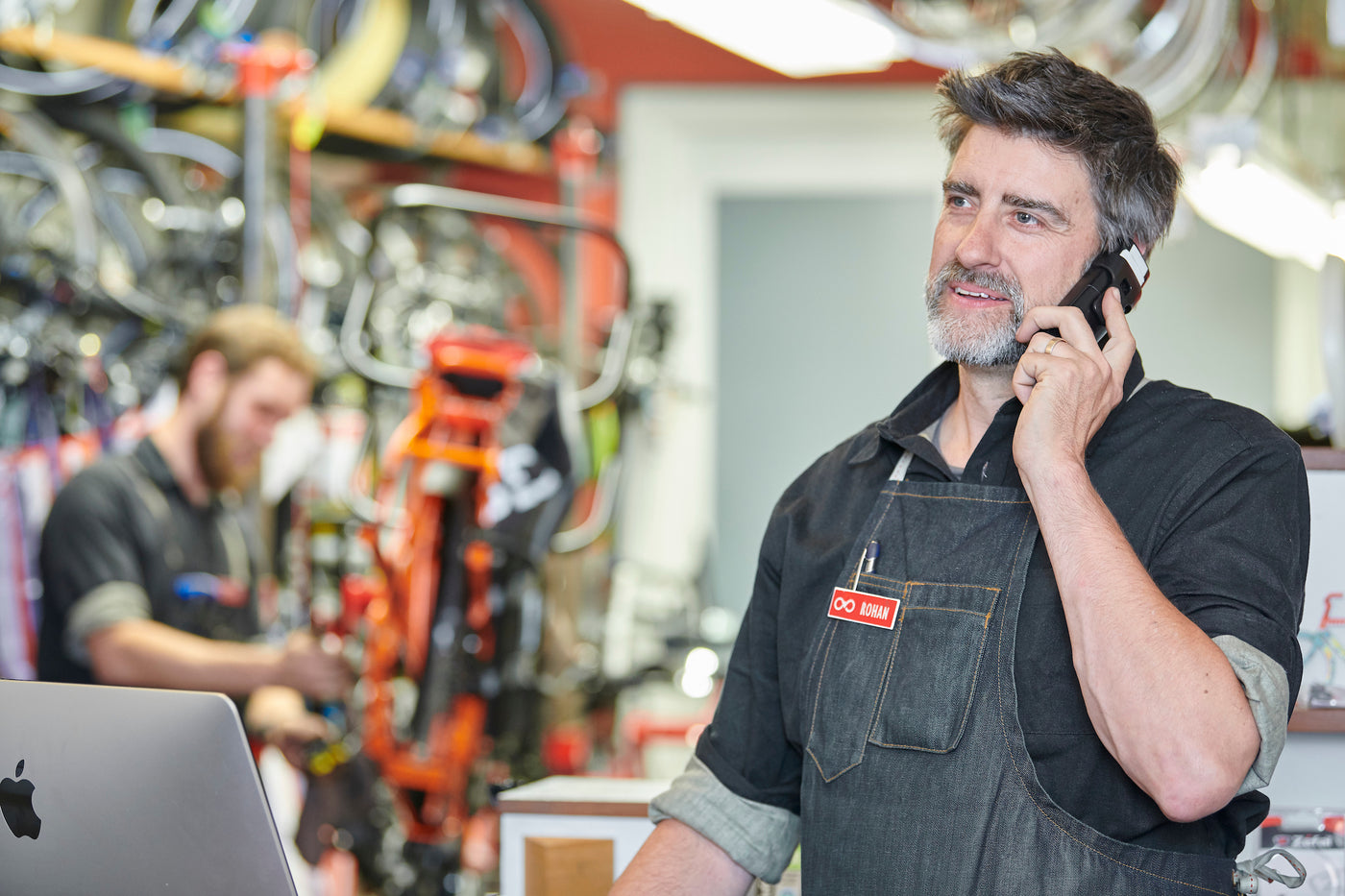 New Bike Delivery
We offer home delivery of your new electric bike anywhere in the San Francisco Bay Area via our partners at Lugg. Ask your sales specialist for details.
Currently we offer home pickup and delivery in San Francisco, Central and South Marin and parts of the East Bay. To learn if your home or work is within our range, book a service appointment and when prompted enter the pickup zip code to confirm availability.
Schedule a 3-hour window when our driver can collect your bike. Our bike pickup area covers San Francisco, Central and South Marin, and parts of the East Bay.
On the day of your bike pick-up, our driver will be in touch when they're en route with a more exact arrival time.
Yes! As long as your location is within our designated zip code range, we can pickup your bike!
Currently, this service is limited to bikes purchased at The New Wheel only.
We have partnered with Lugg to make it easy for you to organize on demand pickup of your bicycle anywhere in the Bay Area. Visit Lugg.com for more information..
Barring any unforseen issues, we will have your bike ready and serviced in 2-5 days (depending on weekends) after your bike is picked up. Please note: Delivery and pickup days are not included in the service turnaround time.
Bike transportation is $29 each way, or $58 round trip.