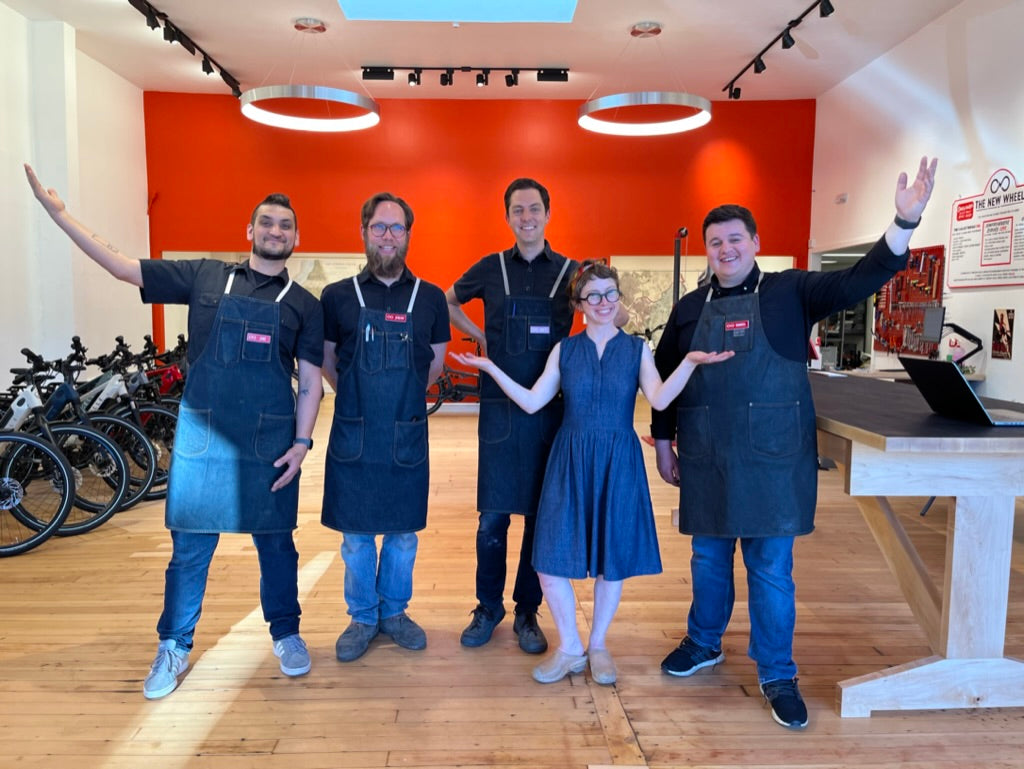 The New Wheel Oakland
1446 LEIMERT BLVD.
OAKLAND, CA 94602
Open 11am to 6pm, Wednesday through Friday
10am to 6pm Saturday
11am to 5pm on Sundays
Our newest location in the Oakmore neighborhood of Oakland. Featuring a broad range of electric bikes, you can try electric bikes from from the best electric bike brands available today. We also sell a wide variety of cycling goods for the local commuter or the Bay Area adventurer.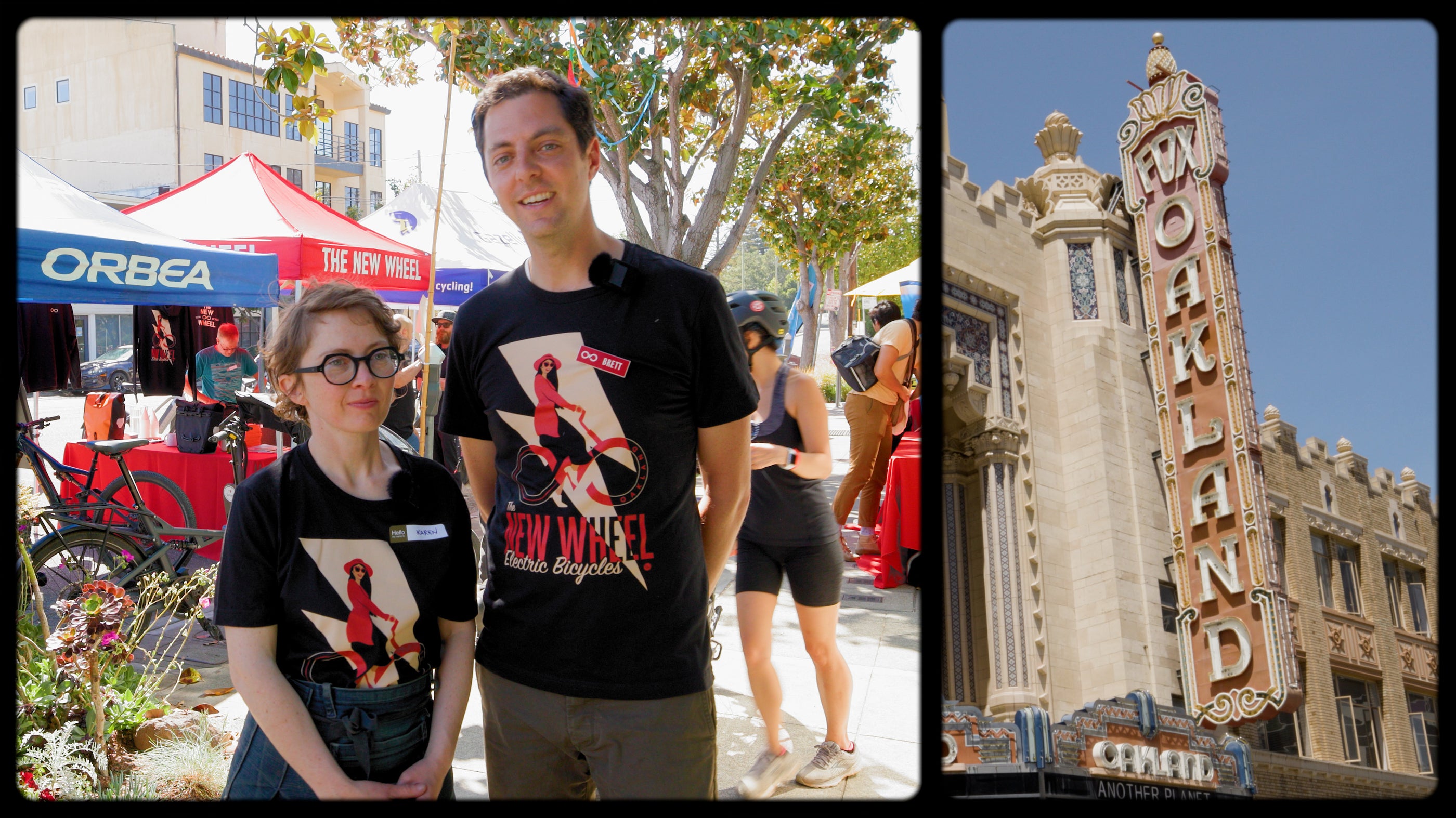 A Bike Shop on a Mission
Learn About The New Wheel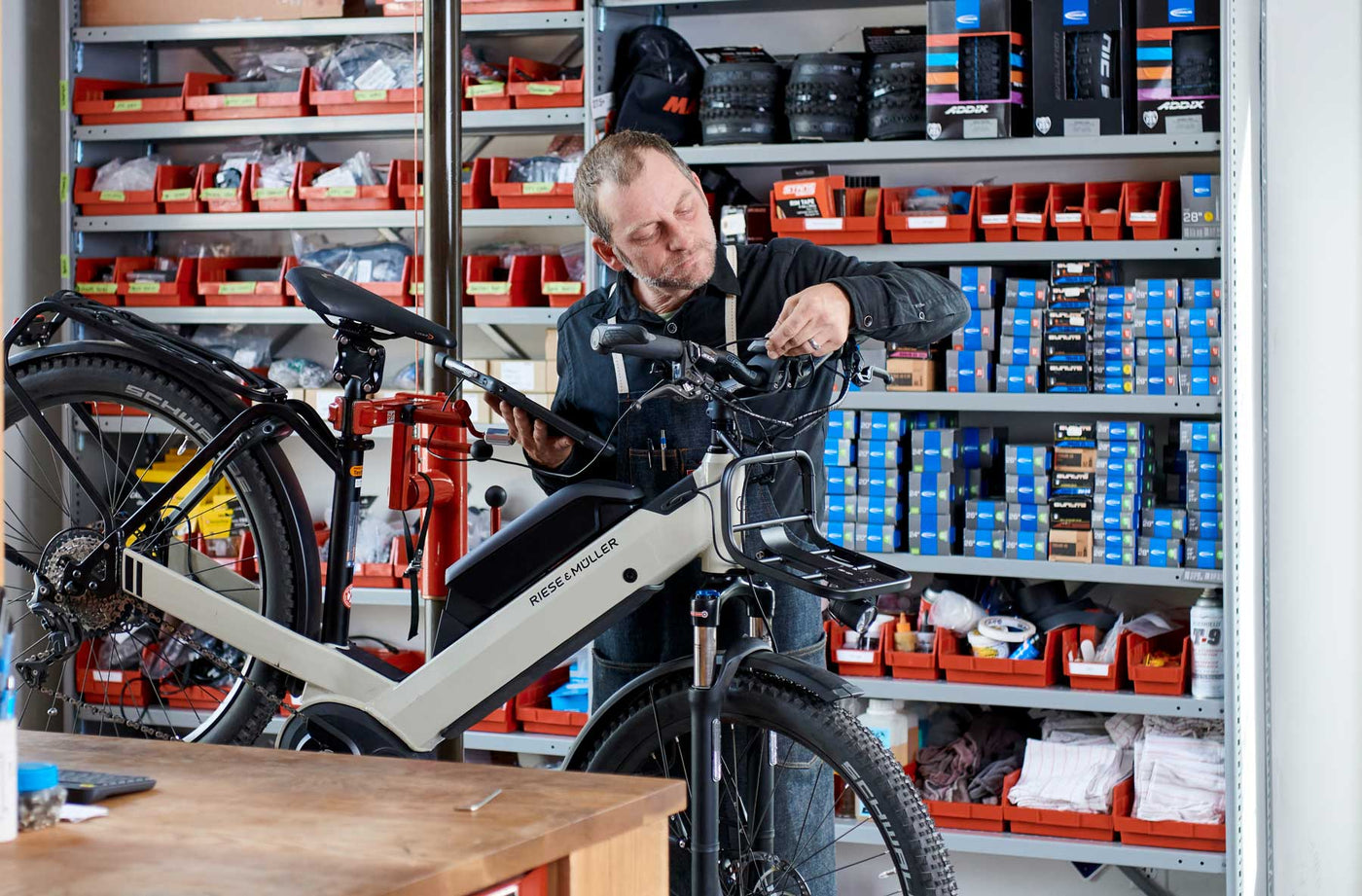 FULL SERVICE BIKE SHOP & ELECTRIC BIKE SALES
Learn about a whole new way to explore Marin and beyond on a test ride of one of our electric bicycles.
Our specialty is providing top-quality service with a view towards promoting long-term reliability and enjoyment of your bicycle. We can do it all in our full service shop, from tune-ups, to wheel building, to hydraulic brake bleeds. We take pride in the work we do because we believe in professional service, honest dealing, and most importantly, bicycles as healthy transportation.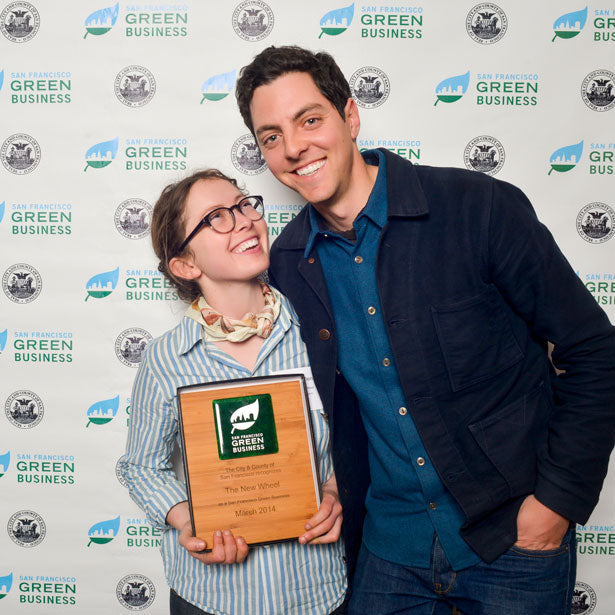 Our Founders
Both of us have roots in the San Francisco Bay Area. Brett was born and raised atop a hill in San Francisco. Karen was born in Copenhagen, but moved when she was young to Sausalito, where her family has lived since the 1940's. 
We met at UC Berkeley in Robert Reich's public policy class and we've been together ever since. We're pretty sure that our compatibility can be chalked up to shared ambition, a desire to go beyond the status quo, and a mutual contrarian streak. 
Our passion for electric bikes can be attributed to many things, but the combination of growing up among San Francisco's legendary hills and a lasting desire to do good work for our community top the list.
- Karen & Brett
It's a beautiful ride to our shop from anywhere in the East Bay. If you are coming from downtown Oakland, we recommend riding up Trestle Glen. It's an easy 15 minute ride on an ebike or an invigorating 25 minute ride by analog bicycle. Here is a google route from Lake Merrit. The closest BART station is either Fruitvale or 19th Street (click links for directions from BART).
We are conveniently located 2 minutes off Highway 13 and 5 minutes off of Highway 580. We have easy street parking as well as a parking lot at the North end of the block.
Yes! We have metered parking directly outside of the shop and non-metered parking in a parking lot on the North end of the block that you can use as well as on neighborhood streets.
Yes! We have a full service department that works on all bicycles, electric and non-electric.