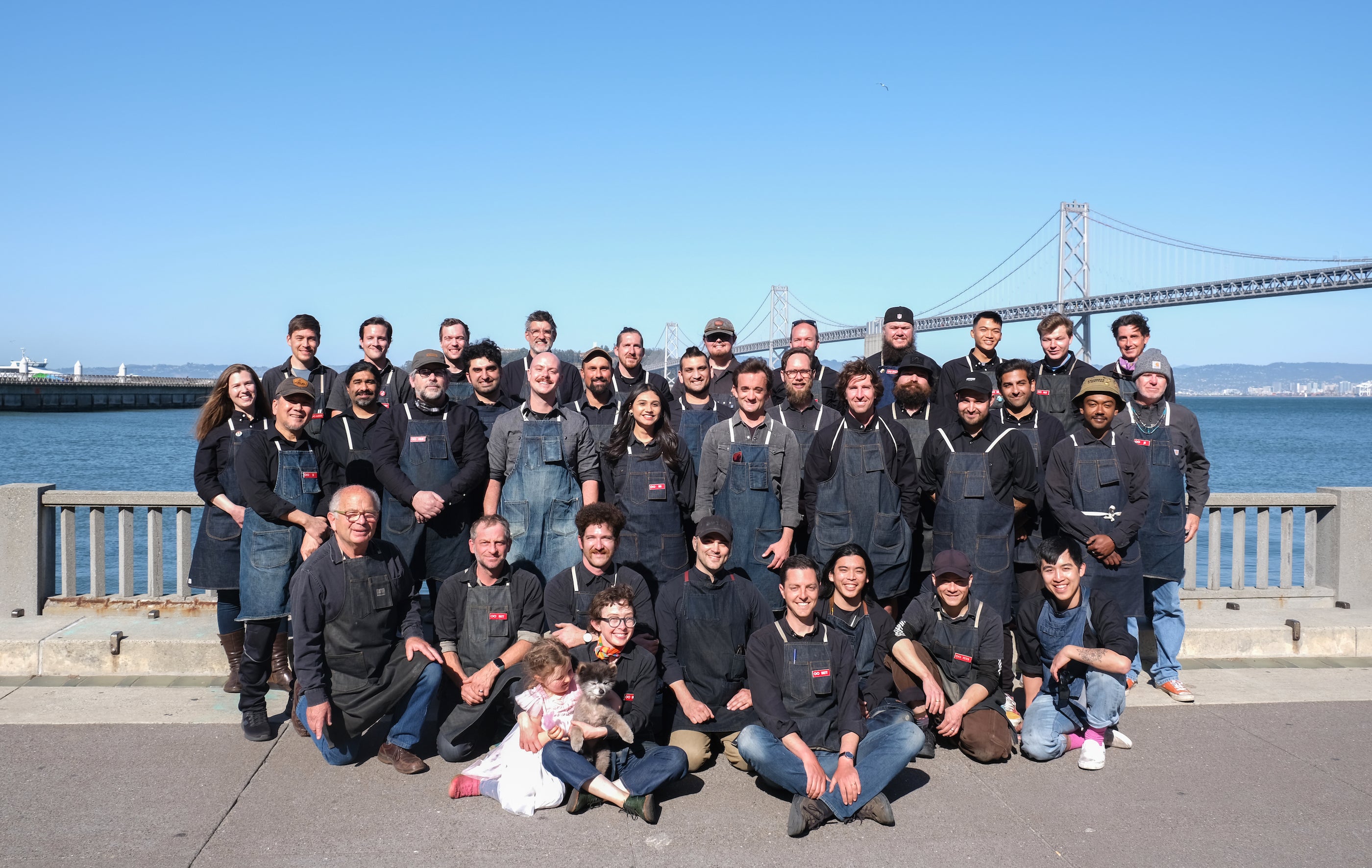 The New Wheel
A BIKE SHOP ON A MISSION
Our mission is not only to change how we get around, but to bring good things and fresh ideas into the lives of people in our community and California as a whole.
We uphold our commitment to our customers through careful selection of technology, top-notch service and an unwavering optimism for the future of transportation and electric bikes in the Bay Area.
Come visit our electric bike shops in San Francisco. Marin County, and Oakland.
300+ 5-Star Reviews
What customers are saying
Everyone I interact with, whether it's on the phone, in email or in person, is friendly, responsive, dedicated and highly knowledgeable. This is not your average ebike shop. This is the BEST ebike shop.
The New Wheel is top notch in every way, which is why I chose to spend my money there not once, but twice. From super helpful and friendly sales staff to competent and quick service by high quality mechanics, every one of my numerous interactions with the New Wheel has been nothing but positive.
The team at New Wheel is awesome from sales to service....everyone is there to meet your needs while doing it with a smile, kindness and respect. They know my name, greet me and it feels like I'm visiting a good friend.
This is hands down the best bike shop you will ever go to. The staff is very knowledgable, patient, and will happily answer any question. The mechanics are top notch. My bike ofter comes back like new...sometimes even better. These guys know their stuff.
Customer service at The New Wheel is outstanding. During the time that we were waiting on our second bike, absolutely EVERY employee treated us with enthusiasm and respect.
Cannot say enough good things about New Wheel. Ebikes are life-changing and New Wheel will sell you a good one and provide excellent service throughout its lifetime.
New Wheel staff is amazing - from teaching how to transition from a road bike to their excellent service.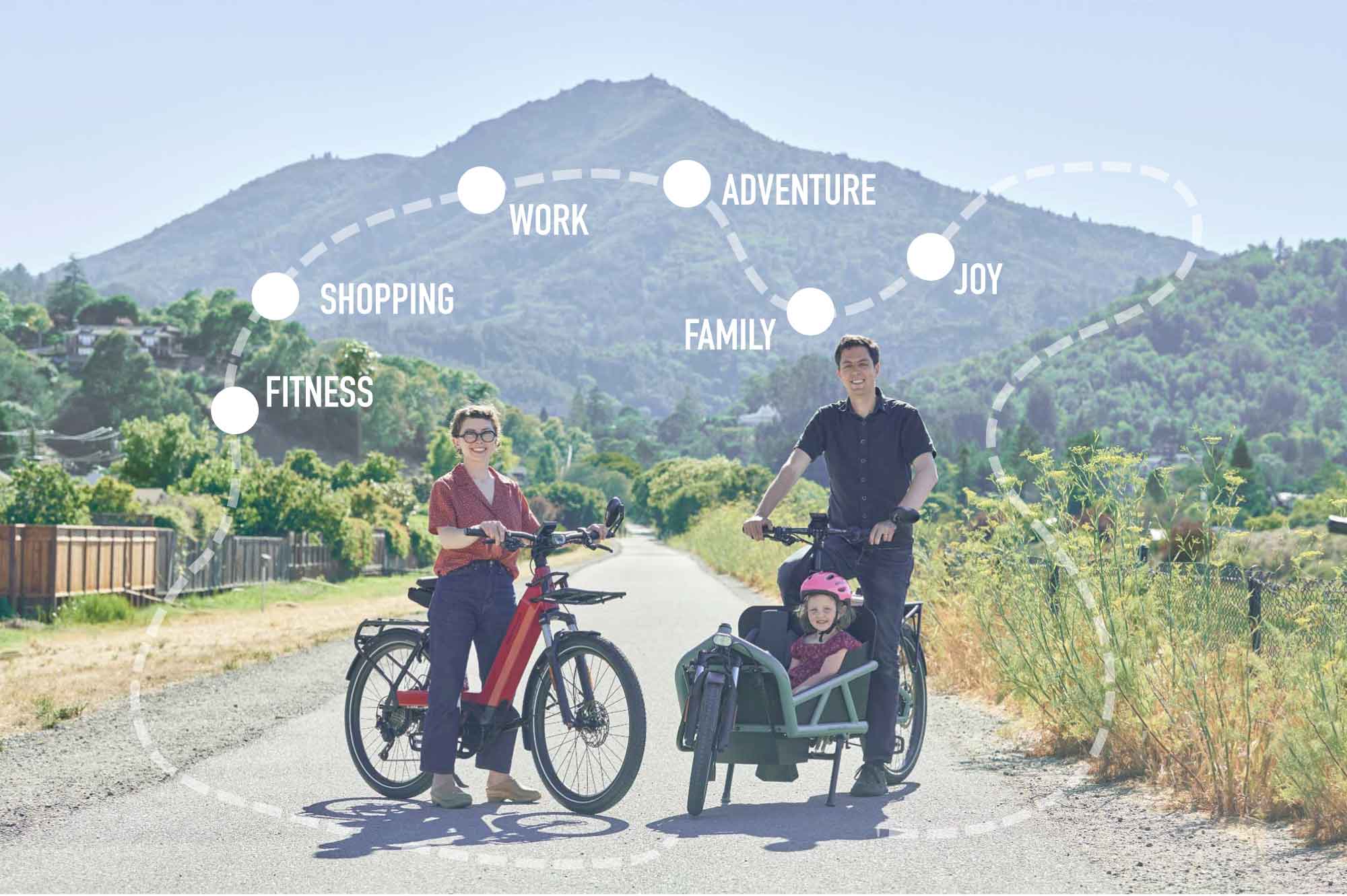 Our Founders
The New Wheel founders both have roots in the San Francisco Bay Area. Brett was born and raised in the hills of San Francisco. Karen was born in Copenhagen, but moved when she was young to Sausalito, where her family has lived since the 1940's.
Brett and Karen met as undergraduates at UC Berkeley in Robert Reich's public policy class and have been together ever since. They are pretty sure that their compatibility can be chalked up to shared ambition to go beyond the status quo, a passion for improving the quality of life in the Bay Area, and a mutual contrarian streak.
Brett and Karen's passion for electric bikes can be attributed to many things, but the combination of growing up among San Francisco's legendary hills and a lasting desire to do good work for their community top the list.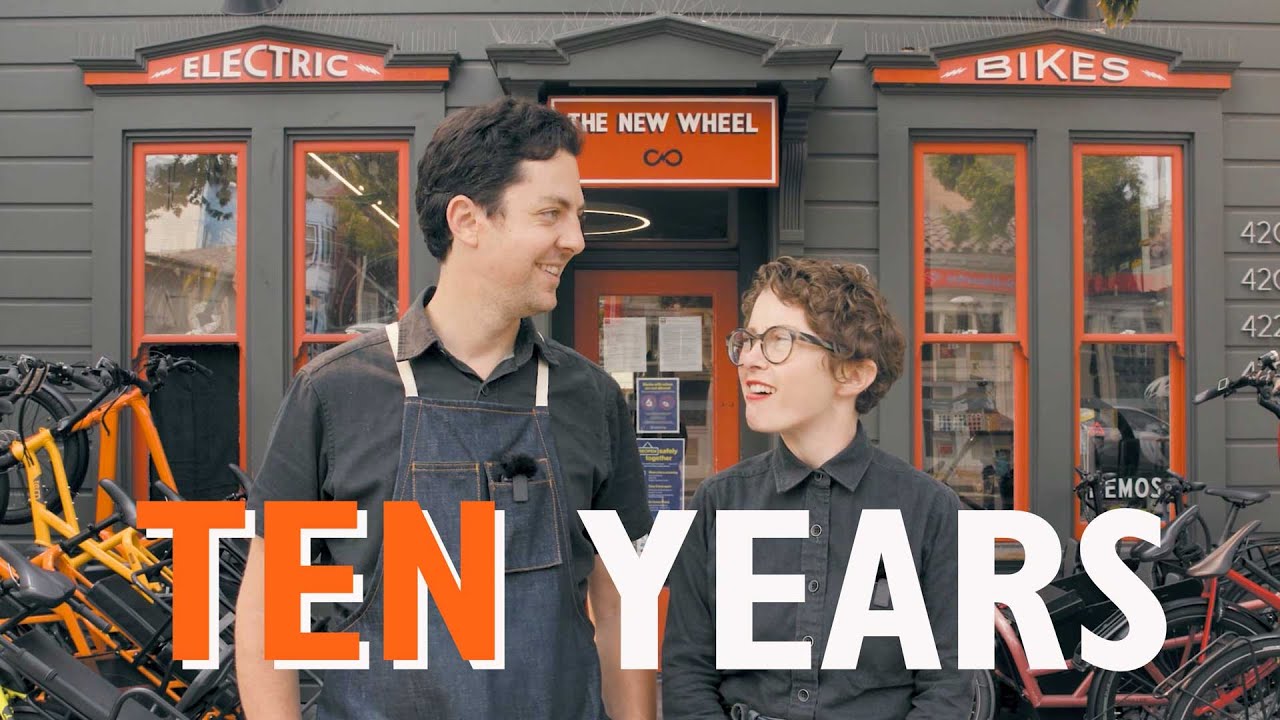 More About Us
Ten Year Anniversary Film
"Brett Thurber and Karen Wiener... say they saw great promise for electric bike technology to change the way people get around and have doubled sales every year..."
"At their Bernal shop, The New Wheel, Karen Wiener and Brett Thurber help you take the crank out of your next bike ride"
Given the raucous level of enthusiastic conversation that breaks out every time a new two-wheeled "test driver" returns from a trip... one begins to wonder if The New Wheel is perhaps just one shiny spoke in some newfangled, fast-spinning, alternative transportation revolution.
[Brett] Thurber and I saddle up on a pair of handsome aluminum-framed Ohm Urbans and head for the steepest, most commuter-aggravating challenge we can find.
We felt like superheroes. We both live on ridiculously steep hills on the southern tip of San Francisco, and we'd long resigned ourselves to not biking around town—until now.
Coining themselves 'the optimistic bike shop,' Thurber, Wiener, and the team at The New Wheel are dedicated to their vision where an e-bike is an appealing choice for city living.
In Pictures
History of The New Wheel