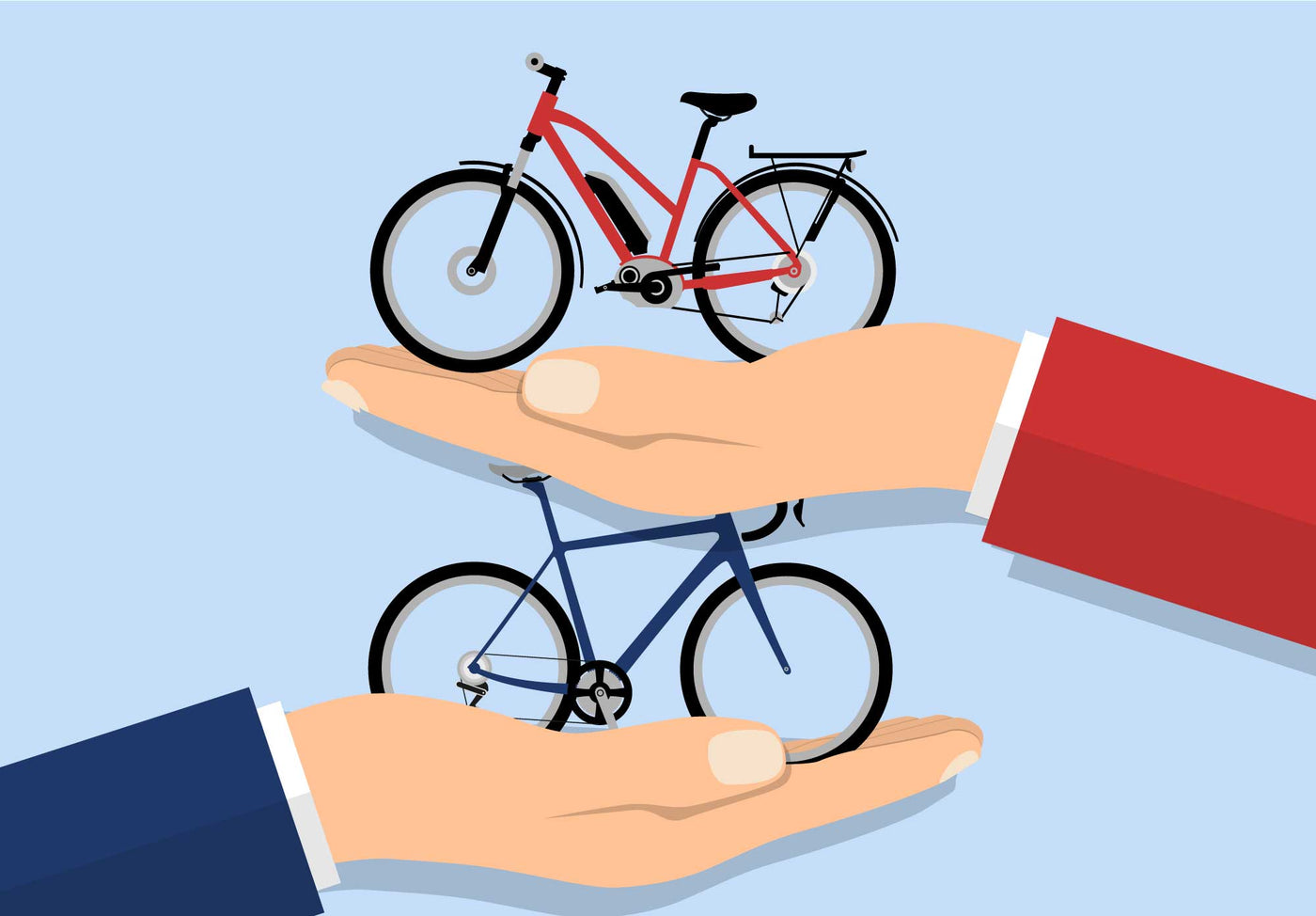 UPGRADE TO A NEW ELECTRIC BIKE
We make it easy for you to unlock the value of your current bike, and apply that value towards the purchase of a new electric bike from The New Wheel.
Come into our San Francisco, Marin County, or Oakland shops with your used bicycle to receive your trade in valuation.
We accept both electric and non-electric bikes.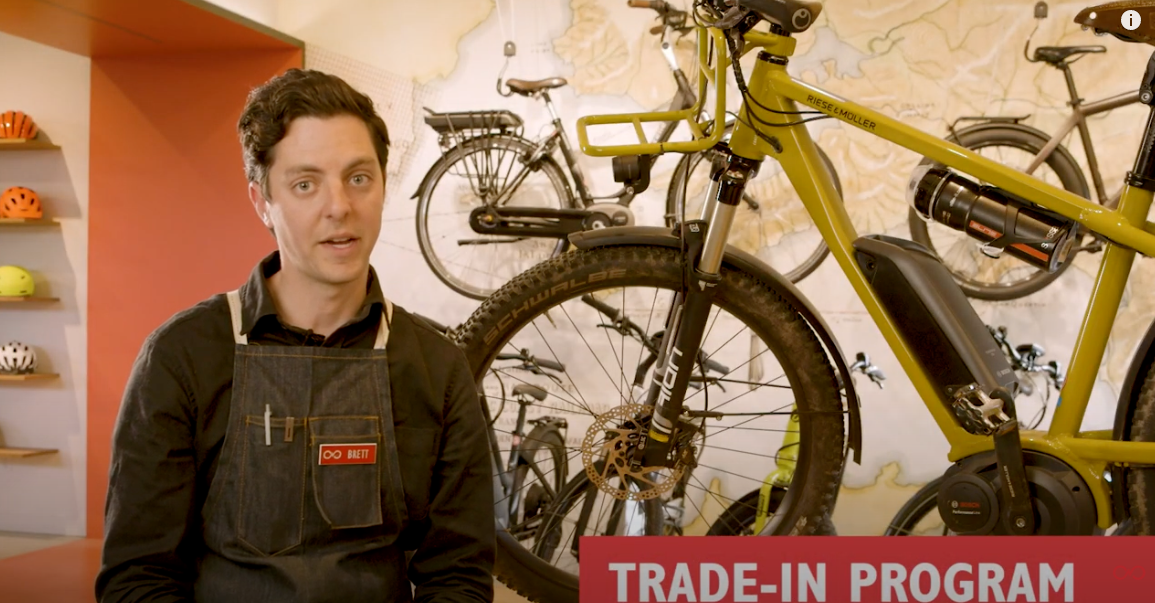 Learn About
Bicycle Trade-Ins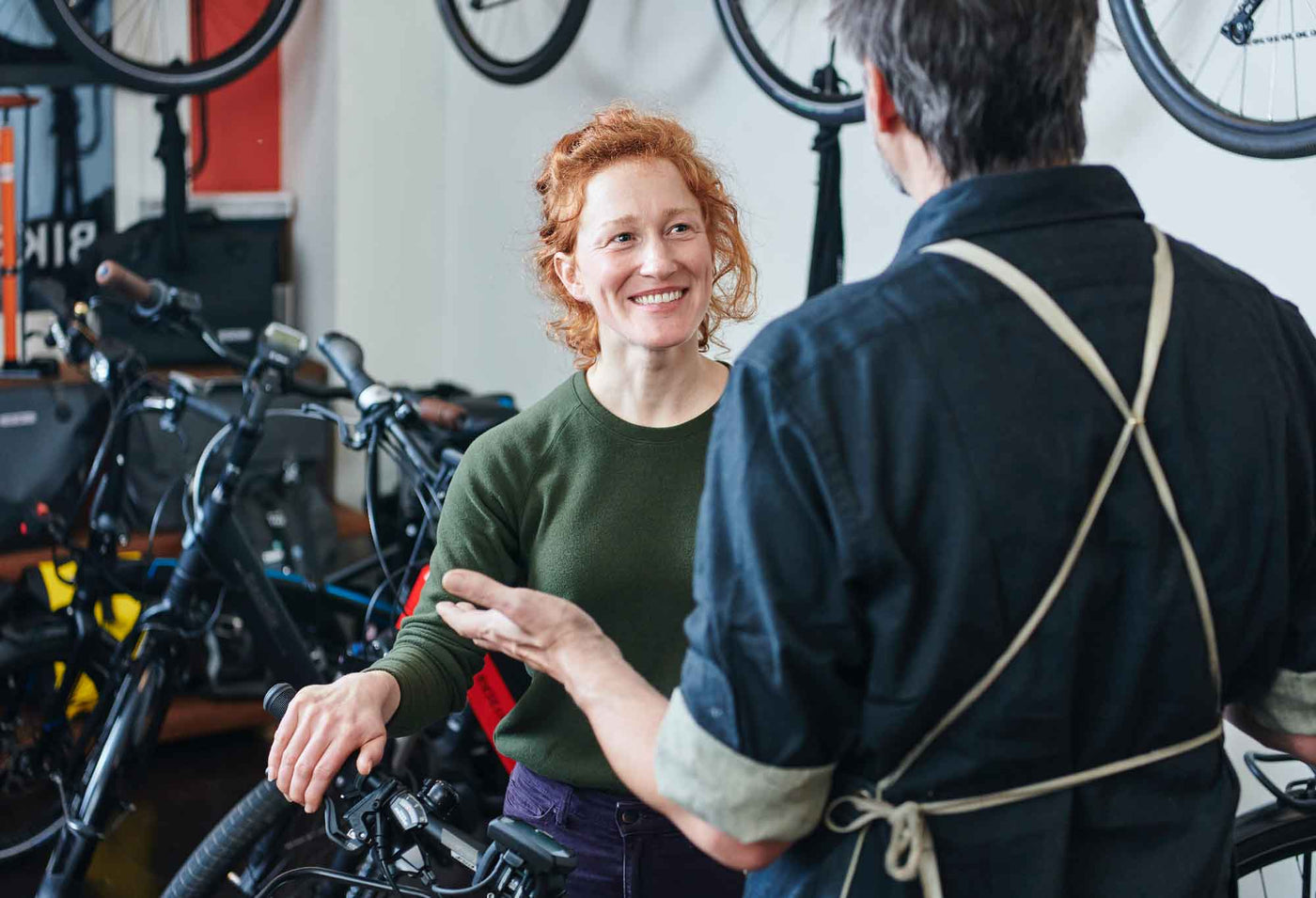 HOW BICYCLE TRADE-IN WORKS
Step 1. Bring in your clean, operational bicycle for a valuation.
Step 2. In most cases, we will offer you an instant trade-in offer.
Step 3. Apply your trade-in credit towards a new electric bike.
Don't see your bike? Don't worry! Most bikes sold after 2000 can be traded-in, but may require a custom quote that can take up to 48 hours. We cannot accept trade-ins of bikes wider than 10" or longer than 85" (i.e. tandems or tricycles).

Use Upway and Bicycle Blue Book to estimate the trade in value of your bike.