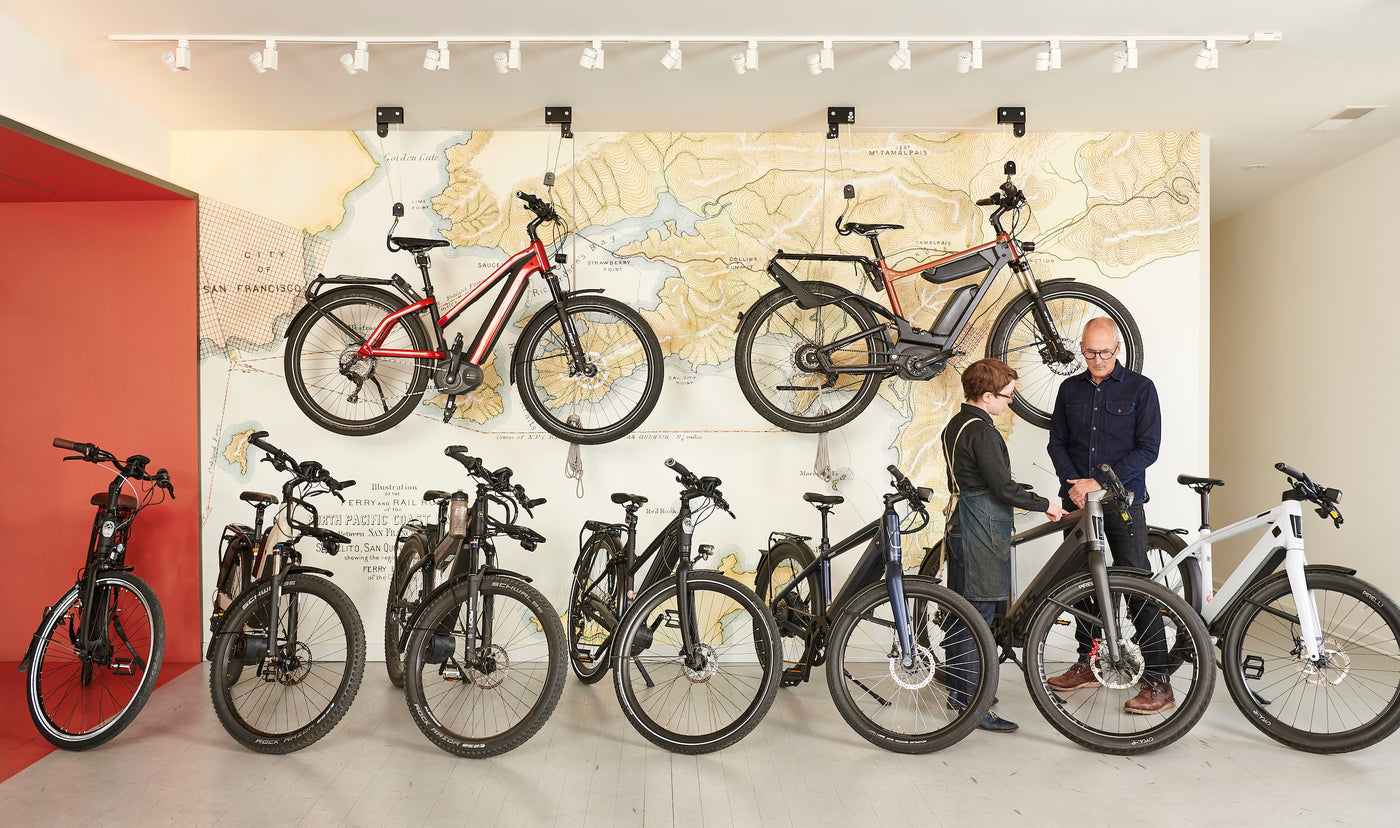 The New Wheel Marin
14 E. SIR FRANCIS DRAKE BLVD
LARKSPUR CA 94939
Hours
Open 11am to 6pm, Tuesday - Friday
10am to 6pm Saturday & Sunday
Our Larkspur Landing ebike shop opened in July of 2016. Featuring a broad range of electric bikes, you can try electric bikes from from the best electric bike brands available today. We also sell a wide variety of cycling goods for the local commuter or the Bay Area adventurer.
A Bike Shop on a Mission
Learn About The New Wheel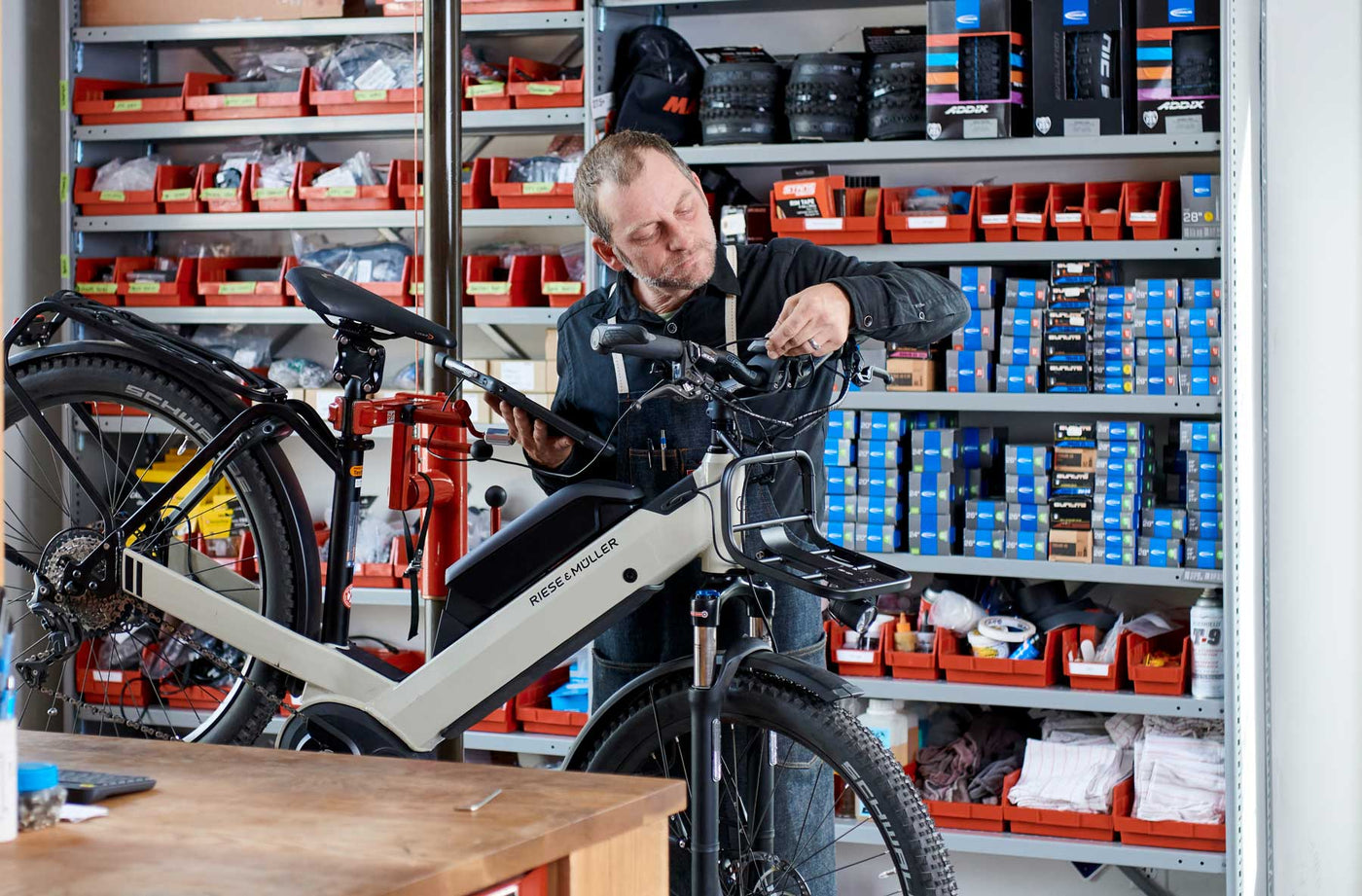 FULL SERVICE BIKE SHOP & ELECTRIC BIKE SALES
Learn about a whole new way to explore Marin and beyond on a test ride of one of our electric bicycles.
Our specialty is providing top-quality service with a view towards promoting long-term reliability and enjoyment of your bicycle. We can do it all in our full service shop, from tune-ups, to wheel building, to hydraulic brake bleeds. We take pride in the work we do because we believe in professional service, honest dealing, and most importantly, bicycles as healthy transportation.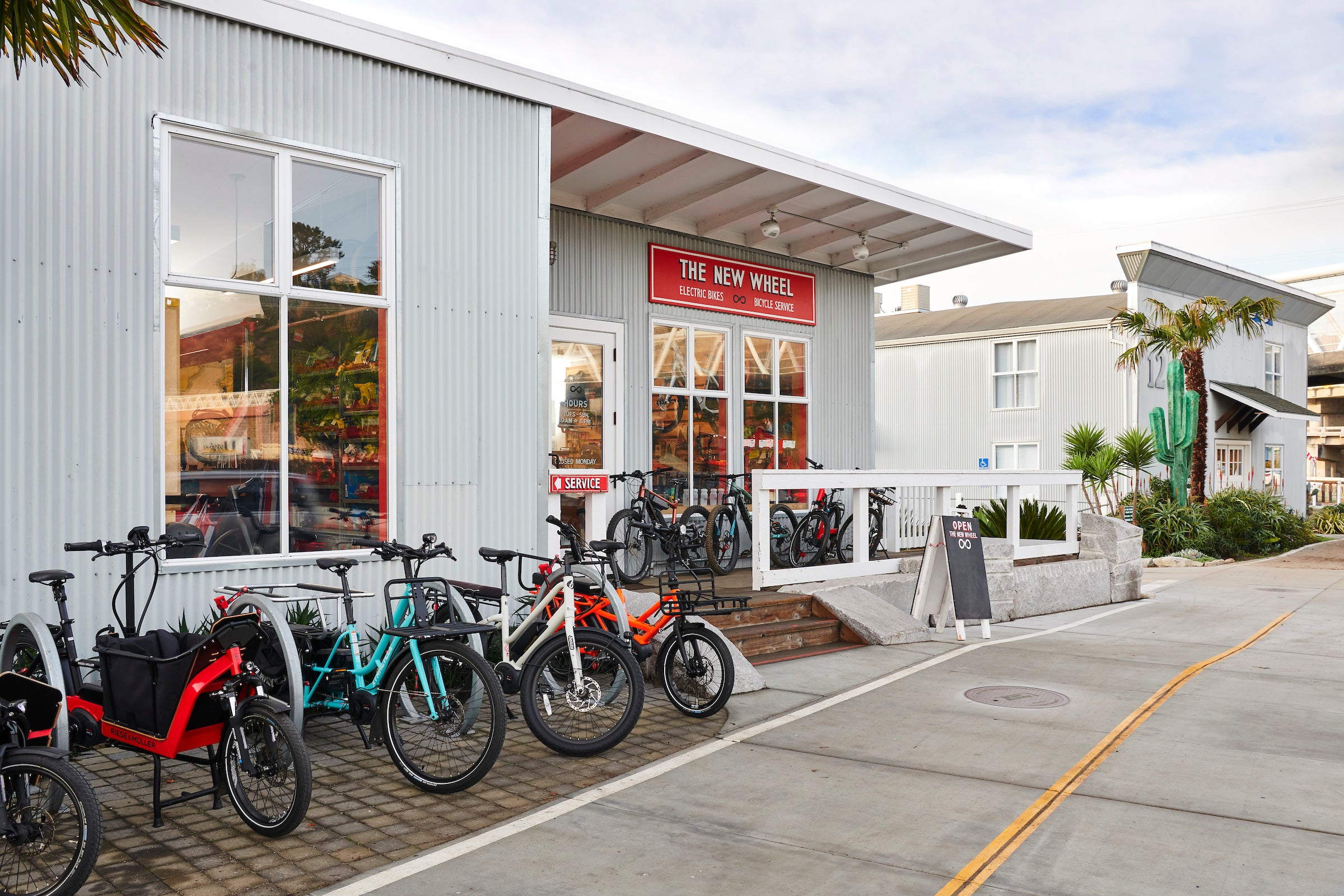 LOCATED ON THE GREENWAY
Marin's North-South Greenway now reaches the Golden Gate Ferry terminal in Larkspur thanks to a bike bridge that spans Sir Francis Drake Blvd., passing right in front of The New Wheel Larkspur Landing. This is due to the efforts of many visionary local activists and politicians, and the passionate leadership of the Marin County Bike Coalition. They know that bicycle and mass transit infrastructure investments in the 21st century show a documented pattern of success. 
The New Wheel is a sponsor of the Marin County Bike Coalition.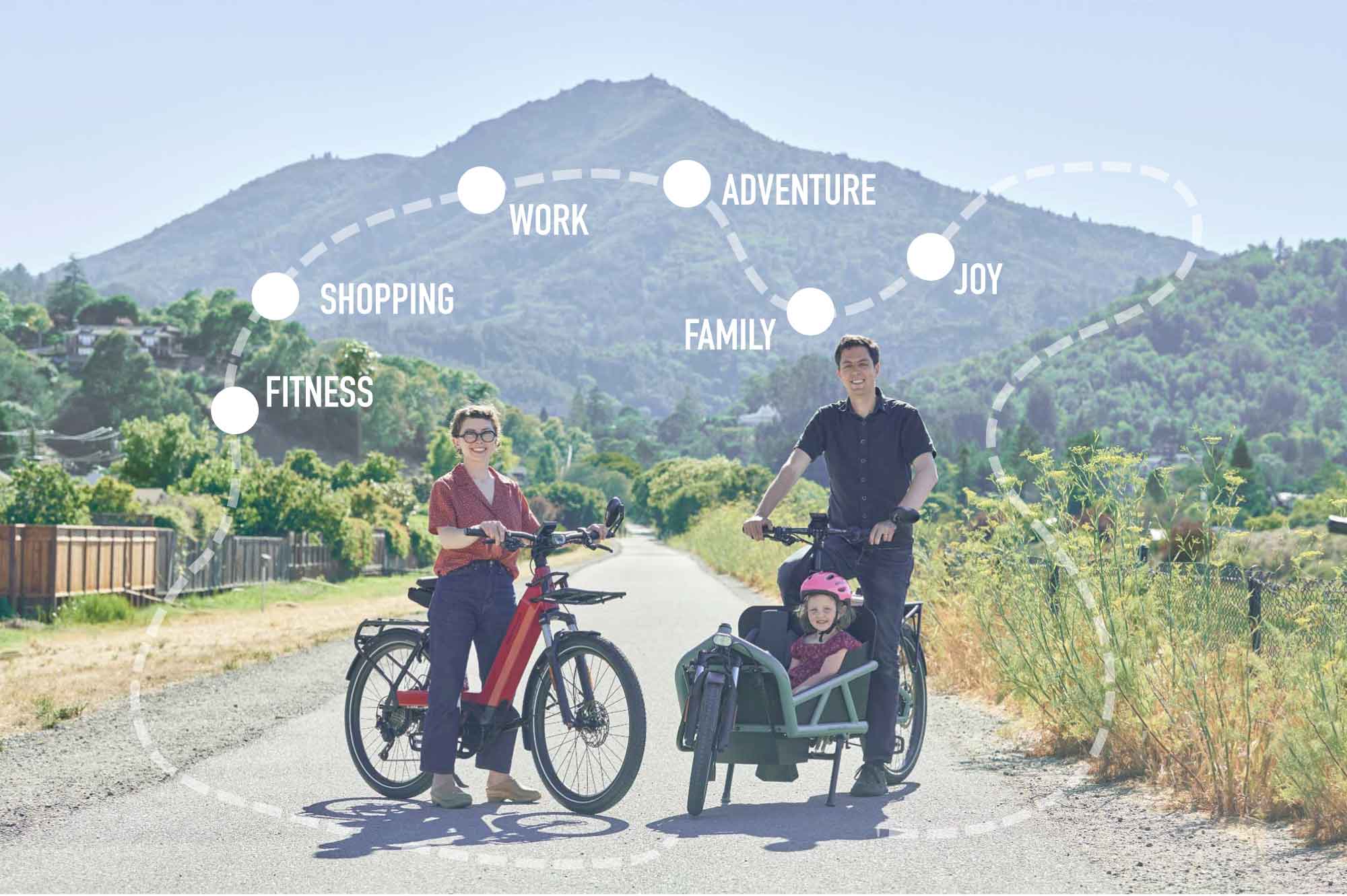 Our Founders
Both of us have roots in the San Francisco Bay Area. Brett was born and raised atop a hill in San Francisco. Karen was born in Copenhagen, but moved when she was young to Sausalito, where her family has lived since the 1940's. 
We met at UC Berkeley in Robert Reich's public policy class and we've been together ever since. We're pretty sure that our compatibility can be chalked up to shared ambition, a desire to go beyond the status quo, and a mutual contrarian streak. 
Our passion for electric bikes can be attributed to many things, but the combination of growing up among San Francisco's legendary hills and a lasting desire to do good work for our community top the list.
- Karen & Brett