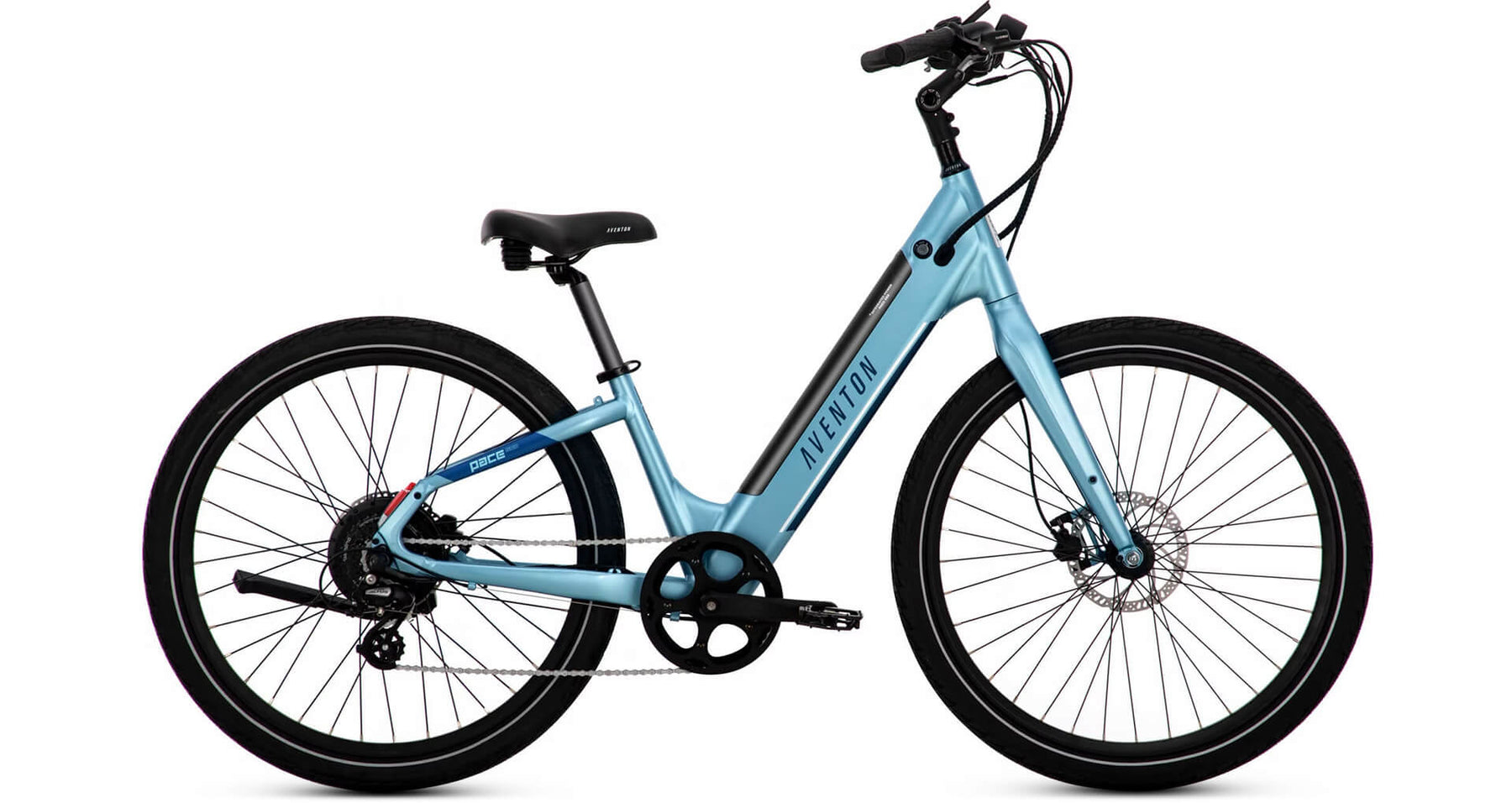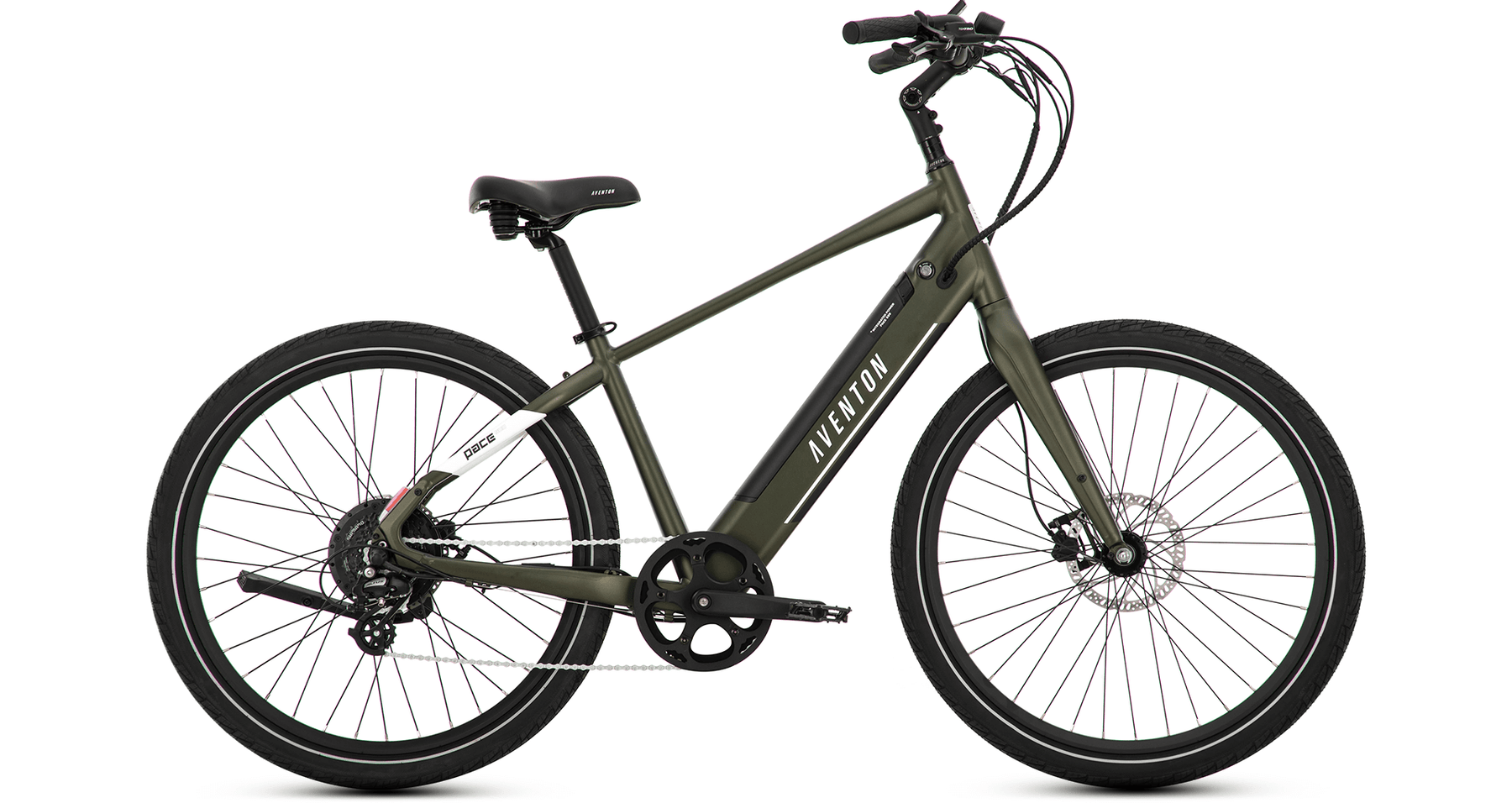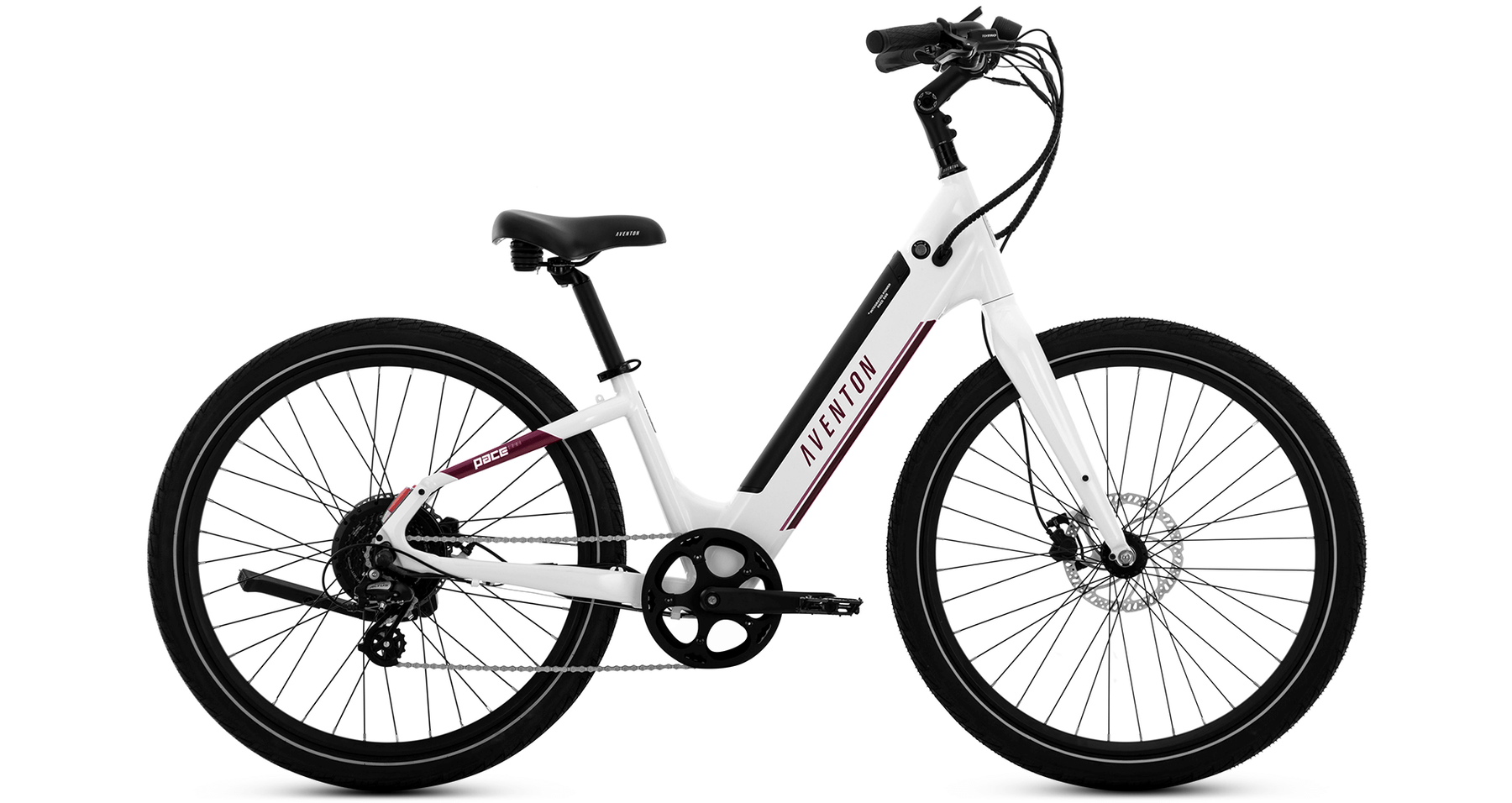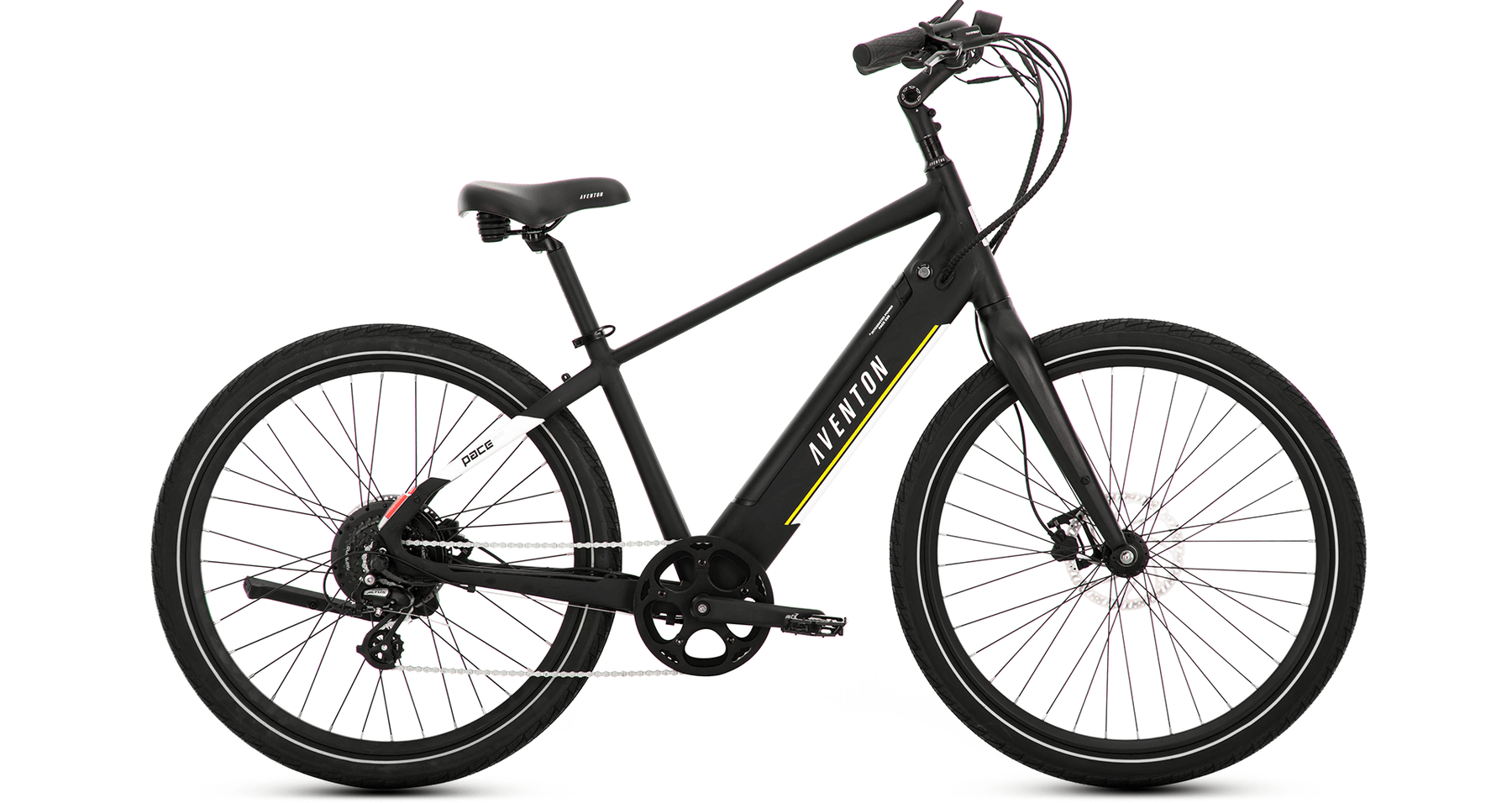 Aventon Pace 500.3
Special Order (usually less than 2 weeks)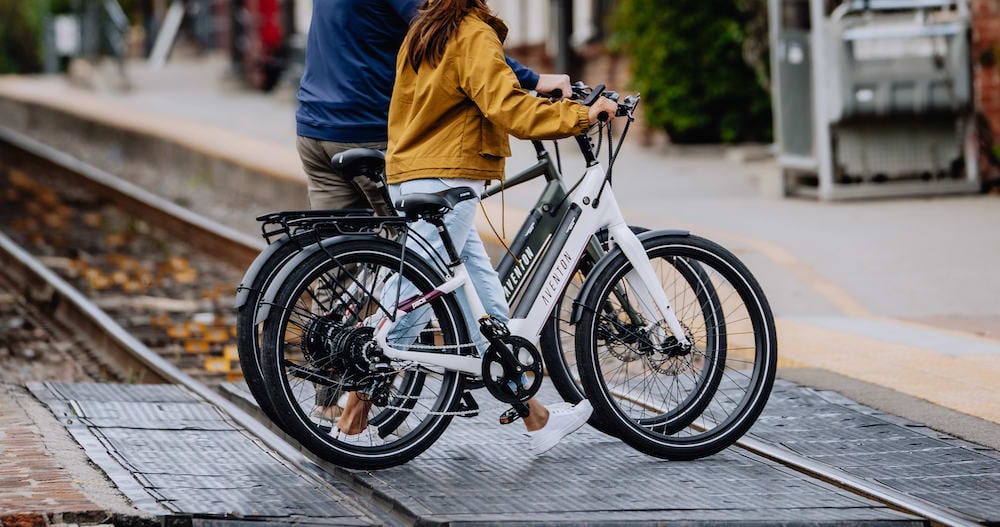 QUICK LOOK
VIDEO: Aventon Pace 500.3
Love your ride. See the Pace 500.3 in action and come test ride to feel the magic.
ABOUT THIS BIKE
PACE 500.3 FEATURES
Optional Upgrade
COMFORTABLE DESIGN
Easy access frame makes getting on and off a simple joy. Fall in love with the upright, dutch style ride position, swept-back handlebars and cushioned saddle.
COLOR LCD DISPLAY
The full color display shows you everything you need, including speed, distance traveled, pedal assist level, and much more.
THROTTLE AND PEDAL ASSIST
Throttle on demand and four levels of pedal assist will maximize your efforts and minimize the amount of energy you use with a top speed of 28mph.
LIGHTS & TURN SIGNALS
See and be seen with the integrated front and rear lights, with all-new turn signal functionality.
SUPERIOR BUILD QUALITY
Our professional team of mechanics will build and maintain your bike for years to come giving you ultimate peace of mind. Plus, come visit the shop anytime in the first 6 months and it's free, included with your $295 build fee.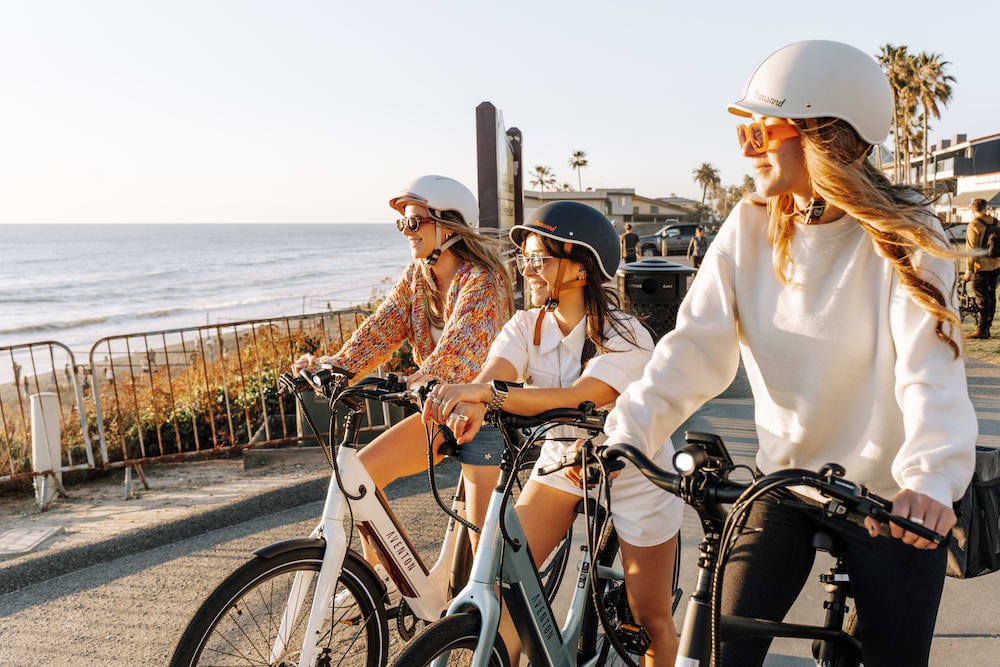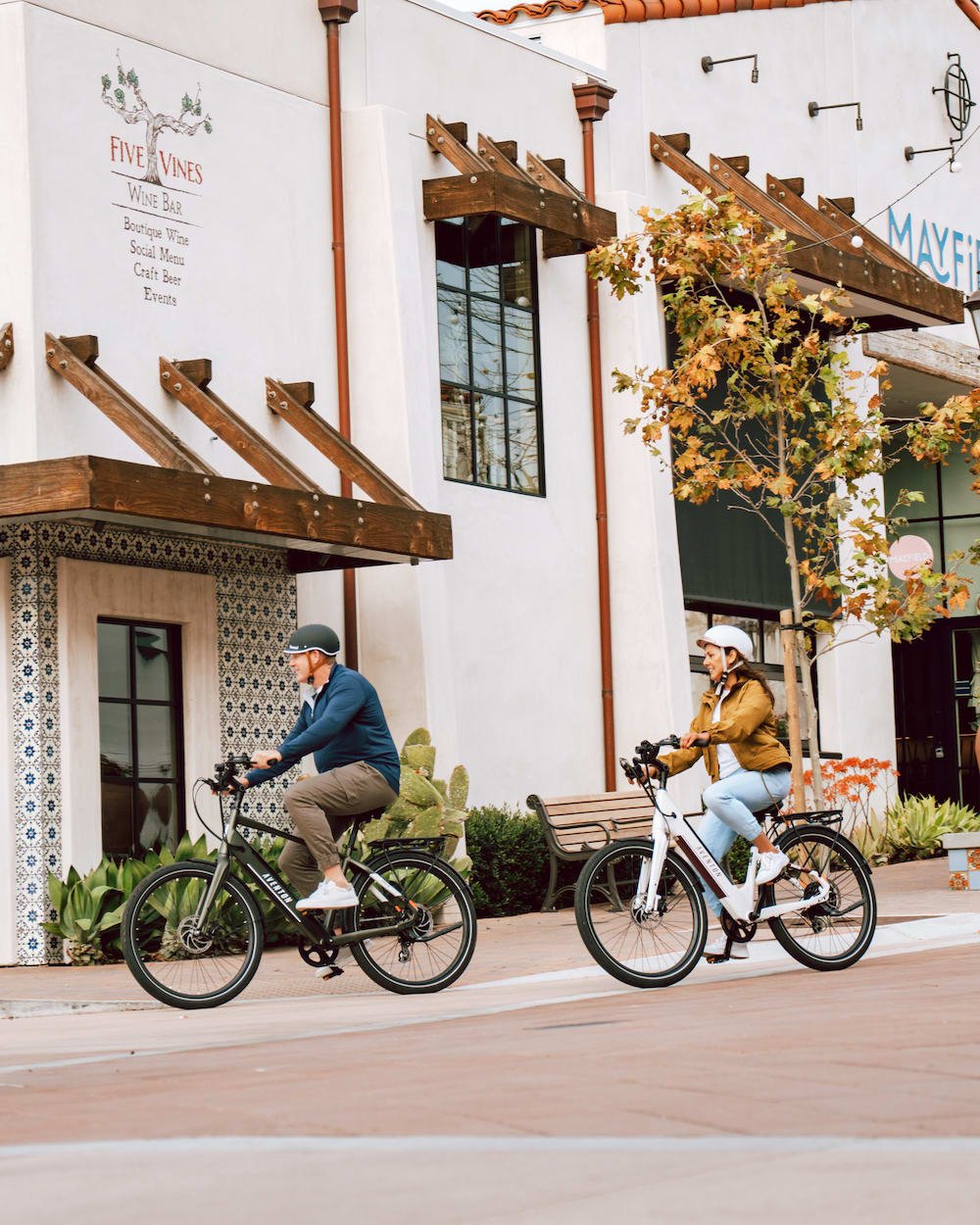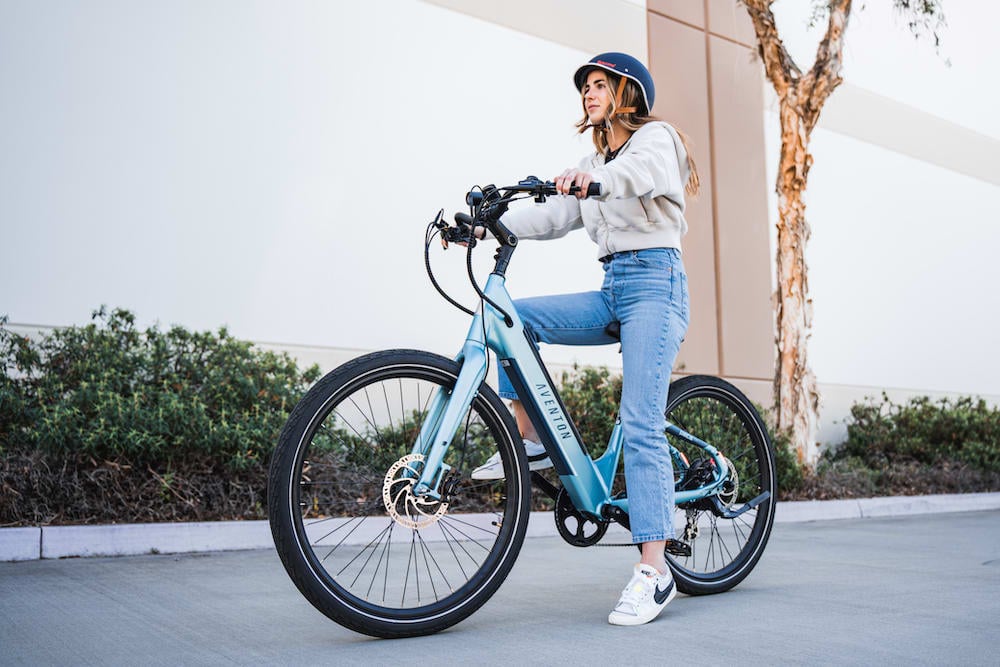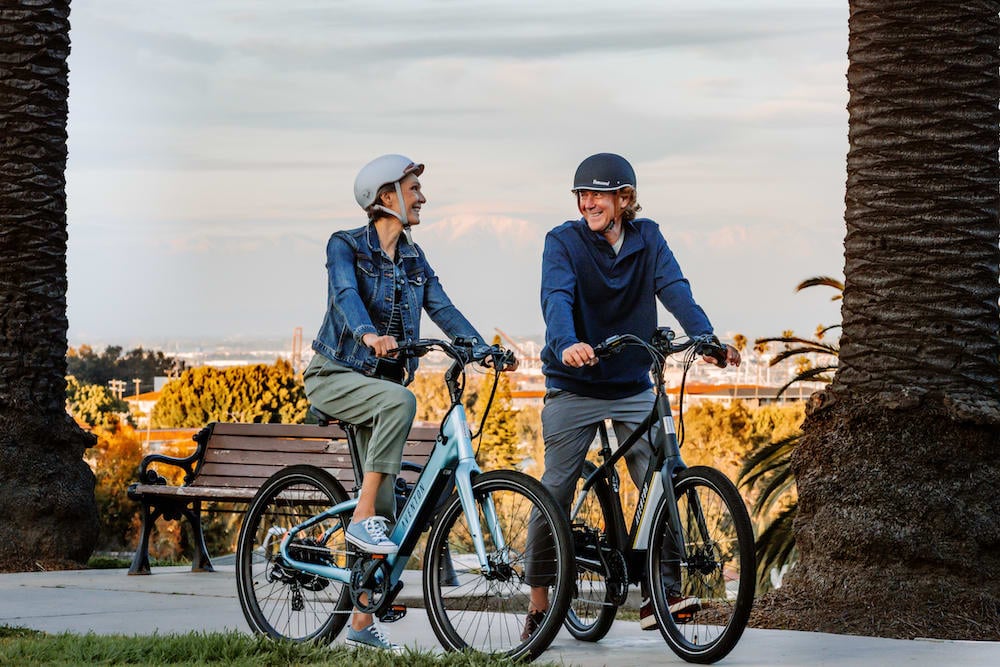 the new wheel advantage
SERVICE AND SUPPORT
We are dedicated to support you and your Aventon Pace 500.3 for years to come with exceptional service. Our job is to keep you on the road and we hold that responsibility close to our heart.
The team at New Wheel is awesome from sales to service....everyone is there to meet your needs while doing it with a smile, kindness and respect.  They know my name, greet me and it feels like I'm visiting a good friend. 
Props to The New Wheel for ensuring this team of remarkable individuals is supported in ways which foster a 'relationship-based' environment while empowering all to provide such wicked-great service.
Thanks, New Wheel!  So so glad I took this plunge with you all.
The best ebike shop in the city hands down. The staff is friendly, supportive but never pushy. Make sure to book an appointment online and give yourself lots of time to test ride.
Everyone I interact with,  whether it's on the phone, in email or in person, is friendly, responsive, dedicated and highly  knowledgeable. This is not your average ebike shop. This is the BEST ebike shop.