Take a test ride
Try an amazing ebike
We think a test ride is the only way to truly understand the pleasure and possibilities of electric bicycles. Book a test ride to experience 30 years of Dutch comfort and quality on a Gazelle electric bike.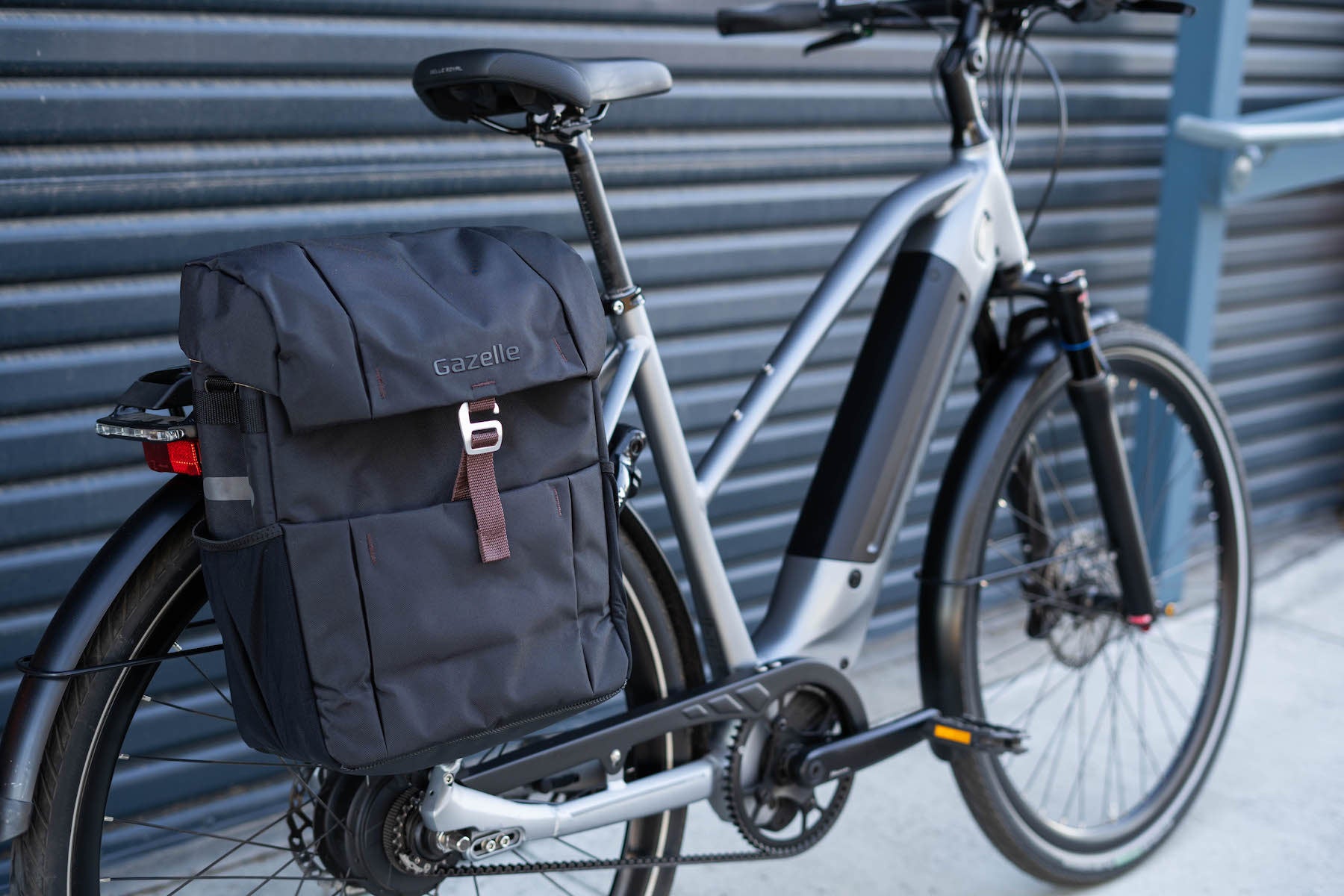 KDFC listener promotion
Complimentary Bike Bag
Perfect for groceries, laptop, and adventures around town. Say you heard about us from KDFC and we will add this gorgeous all-weather bag to your new bike purchase.
The team at New Wheel is awesome from sales to service....everyone is there to meet your needs while doing it with a smile, kindness and respect.  They know my name, greet me and it feels like I'm visiting a good friend. 
Props to The New Wheel for ensuring this team of remarkable individuals is supported in ways which foster a 'relationship-based' environment while empowering all to provide such wicked-great service.
Thanks, New Wheel!  So so glad I took this plunge with you all.
The best ebike shop in the city hands down. The staff is friendly, supportive but never pushy. Make sure to book an appointment online and give yourself lots of time to test ride.
Everyone I interact with,  whether it's on the phone, in email or in person, is friendly, responsive, dedicated and highly  knowledgeable. This is not your average ebike shop. This is the BEST ebike shop.