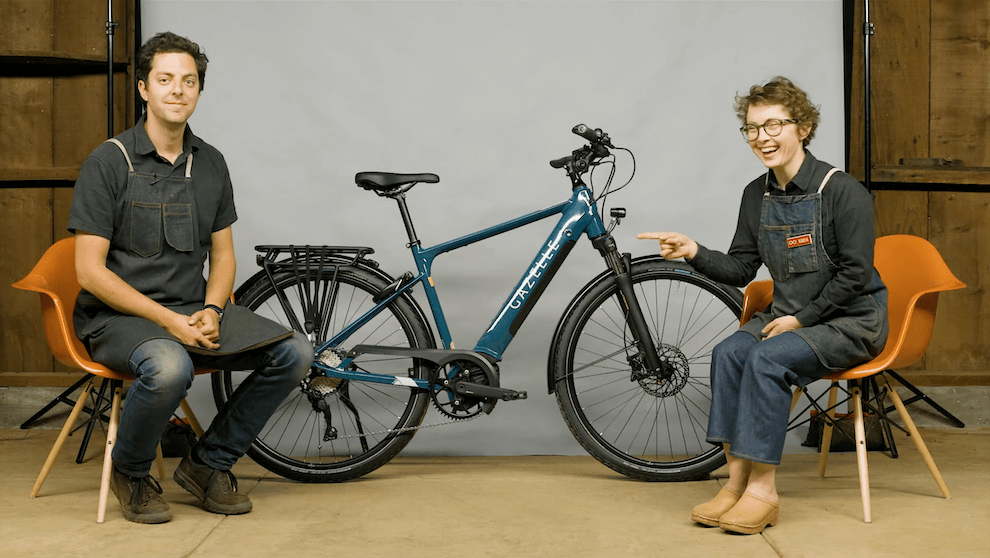 VIDEO REVIEW
OUR TAKE: THE GAZELLE MEDEO T10 & T10+
Learn about the engineering and design behind Gazelle's frame and fork, the why behind components chosen for this unique bike, and why this is one of our best selling models. If you're looking for a comfortable and stylish ebike that has tons of performance features, you'll want to try the Medeo T10 and T10+
ABOUT THIS BIKE
MEDEO T10 & T10+
SPEED
High
Battery Range
High
Optional Upgrade
EUROPEAN DNA, AMERICAN APPROACH
The Medeo brings together European style and practicality with a clear focus on performance, lighter weight and a sporty ride.
HIGH-STEP OR LOW-STEP, YOU CHOOSE
The low step offers a classic town & country look that makes getting on and off the bike easy for everyone. If you prefer a high step frame that is an option too.
READY TO CLIMB ANY HILL
The Medeo T10 has the 3rd Generation Bosch Performance motor, which is well suited to the Bay Area's topography.
SPEED VERSION
If you have a longer commute, or just enjoy moving swiftly, check out the Medeo T10+.
ASSEMBLED IN THE NETHERLANDS
For over 125 years Royal Dutch Gazelle has been producing bicycles. Their new factory in Dieren produces bicycles to the highest standards of quality and sustainability.
the new wheel advantage
SERVICE AND SUPPORT
We are dedicated to support you and your Gazelle Medeo T10 for years to come with exceptional service. Our job is to keep you on the road and we hold that responsibility close to our heart.
The team at New Wheel is awesome from sales to service....everyone is there to meet your needs while doing it with a smile, kindness and respect.  They know my name, greet me and it feels like I'm visiting a good friend. 
Props to The New Wheel for ensuring this team of remarkable individuals is supported in ways which foster a 'relationship-based' environment while empowering all to provide such wicked-great service.
Thanks, New Wheel!  So so glad I took this plunge with you all.
The best ebike shop in the city hands down. The staff is friendly, supportive but never pushy. Make sure to book an appointment online and give yourself lots of time to test ride.
Everyone I interact with,  whether it's on the phone, in email or in person, is friendly, responsive, dedicated and highly  knowledgeable. This is not your average ebike shop. This is the BEST ebike shop.